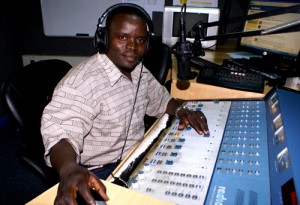 Well, R4D got a bit of a shock to see the Youtube clip about Joshua Arap Sang (Sept. 26 post) receiving over 8,000 views overnight.
No doubt in response to the International Criminal Court allegations that Sang, along with William Samoei Ruto and Henry Kiprono Kosgey, bears;
"Criminal responsibility under Article 25 of the Rome Statute for murder, torture, deportation or forcible transfer, and persecution based on political affiliation as crimes against humanity."
It's hard to reconcile the guy in the video with the crimes he's supposed to have committed. My first reaction was – where is the evidence? As Julius Lamaon, the CEO of Kass said (Nov. 2 post) where is the "scientific data"?
I'm not for a second discounting the seriousness of the allegations – "hate radio" is of course a very dangerous thing – and it will be good to have the issue given public discussion via the impending Hague trial. It will be very interesting to see what eventuates. Click "View Full Article" below to see sections taken from the official charges relating to Sang;
(For the full article visit; Mashada)