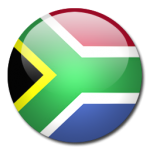 This is an interview with Papa Mbongo, publicity specialist at the South African Broadcasting Corporation.
Recorded: Auckland Park, Johannesburg,
July, 2010.
The South African Broadcasting Corporation (SABC) is the state-owned broadcaster in South Africa and provides 18 radio stations (AM/FM) as well as 3 television broadcasts to the general public.
The SABC was established by an Act of Parliament in 1936 taking over from the African Broadcasting Company which had been responsible for some of the first radio broadcasts in South Africa in the 1920s. The SABC established services in what were then the country's official languages, English and Afrikaans, with ethnic languages such as Zulu, Xhosa, Sesotho and Tswana following later.
« Joshua Arap Sang Wanted by ICC for Hague Trial Nigeria: Radio Nigeria's News Service »