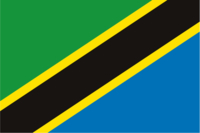 The University of Dar Es Salaam is the oldest and biggest public university in Tanzania. One of its schools is the School of Journalism and Mass Communication (SJMC) which offers Bachelor degree programs in Journalism and Mass Communication. In this audio slideshow Maria Alphonce, a student at the school, discusses the school's community radio station "Mlimani Radio, 106.5 FM – which provides a valuable "hands-on" experience for media students to practice what they've learnt in the classroom.
For more info visit their website here…
SJMC has become one of Tanzania's leading media training institutions. Currently there are approx. 300 students enrolled in various programmes.
The SJMC which was established by the government in 1975 – and today offers the following programmes:
• Certificate in Journalism
• Bachelor of Arts in Journalism
• Bachelor of Arts in Mass Communication
• Bachelor of Arts in Public Relations and Advertising
• Postgraduate Diploma in Mass Communication
« South Africa: More on "Hate Radio" Joshua Arap Sang Wanted by ICC for Hague Trial »