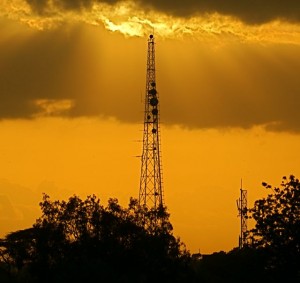 Magenta is an excellent training institution which teaches a wide range of practical media skills across both radio and television.
I recently met with the manager (July 2010) – and talked to her about the media landscape in Kenya – and the remaining importance of radio in the country. In the audio slideshow attached to this post you can see some of the radio students in action – and find out more about media training in Kenya.
The Magenta Training Institute can be found in downtown Nairobi, Kenya.