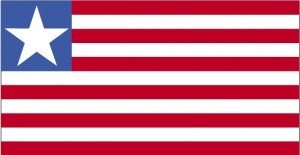 This post and slideshow is a follow-up to an earlier article about the partnership between Birmingham City University and the Press Union of Liberia.
Peter Quaqua, the President of the Press Union, visited the University and met with myself and Liberian radio student Douglas Farngalo – and we had the chance to talk about the state of radio in Liberia and the media in general…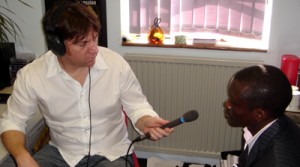 Douglas also discussed a scheme to send the University's decommissioned portable audio recorders – along with new microphones / cables / batteries / training manuals etc. – to the Press Union in Liberia so they could be distributed to Community Radio Stations.

Peter sent this kind email when the equipment arrived…
"I feel humbly indebted to the Administration and family of Birmingham City University for this gesture to the Liberian media. Thanks a million! We received the equipment as packaged on Tuesday morning. The equipment will be carefully distributed to the media based on needs, with Community Radio Stations given priority. Our regards to the rest of the staff, administration and students at BCU."
Peter Quaqua; President,
Press Union of Liberia,
Media Rights Advocate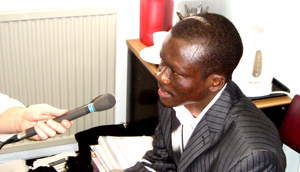 « Ethiopia: School of Journalism & Communication South Africa: More on "Hate Radio" »