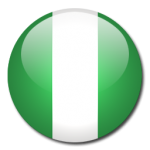 The Federal Radio Corporation of Nigeria (FRCN) is Nigeria's publicly-funded radio broadcaster.
Their subsidiaries include;
The Voice of Nigeria international service
Radio Nigeria domestic network.
In this clip, Philips Robinson Adefioye takes you on a tour of Radio Nigeria and Voice of Nigeria in Lagos, introducing staff behind the scenes and discussing various aspects of the FRCN operation.
Radio Nigeria is part of the FRCN's mediumwave service. In 2007, FRCN began introducing FM transmitters in some locations, and plans to upgrade and modernise its shortwave and medium wave transmitters in the near future.
« Kenya: Kass FM "Hate Radio?" (Election Violence, 2007) Ethiopia: School of Journalism & Communication »